We believe food is a human right.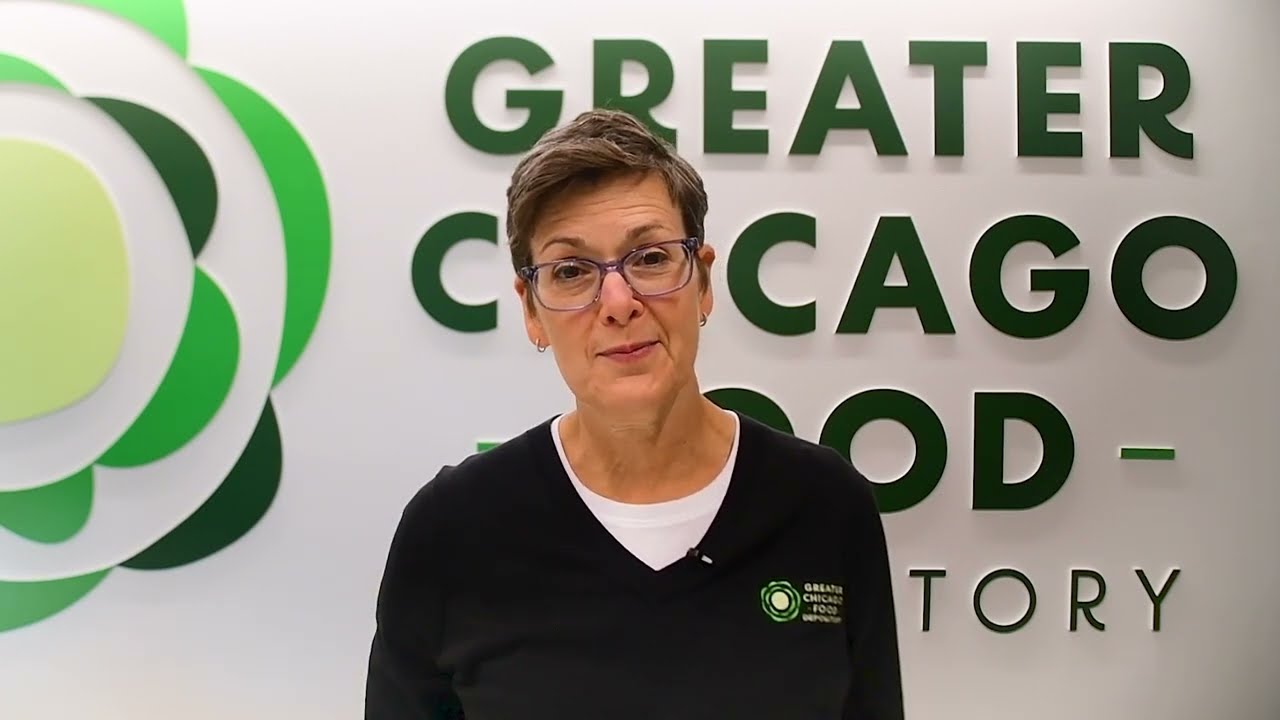 So when we saw even more of our neighbors struggling to put food on the table because of elevated food prices and rising inflation, we responded. When we saw the number of asylum seekers arriving from the southern U.S. border continue to rise, we responded. When we saw many in our communities struggling to access a healthy meal, we responded. These responses were in addition to our continued work to end hunger in Chicago and Cook County and were possible because of your support.
Watch Kate Maehr, our executive director and CEO, share about the more we were able to accomplish together – and read stories below about the impact we made together. On behalf of all of us at the Food Depository and all the people we serve, thank you.
Ending Hunger in FY23
This includes more than 280,000 prepared meals that we made from scratch. Produce accounted for 34 percent of the food we distributed.
Volunteers helped us repack and distribute over 8 million pounds of food, or the equivalent of over 6.7 million meals to our neighbors.
Our team and community partners submitted 3,728 SNAP and Medicaid applications on behalf of our neighbors.
Stories of the impact we made together
Join the Movement to End Hunger
Take Action
Everyone can make an impact on hunger in our community.
Whether you volunteer, donate, raise awareness or advocate for stronger public policy, you can contribute to a healthier shared future. Together, we are Greater. Get involved today.